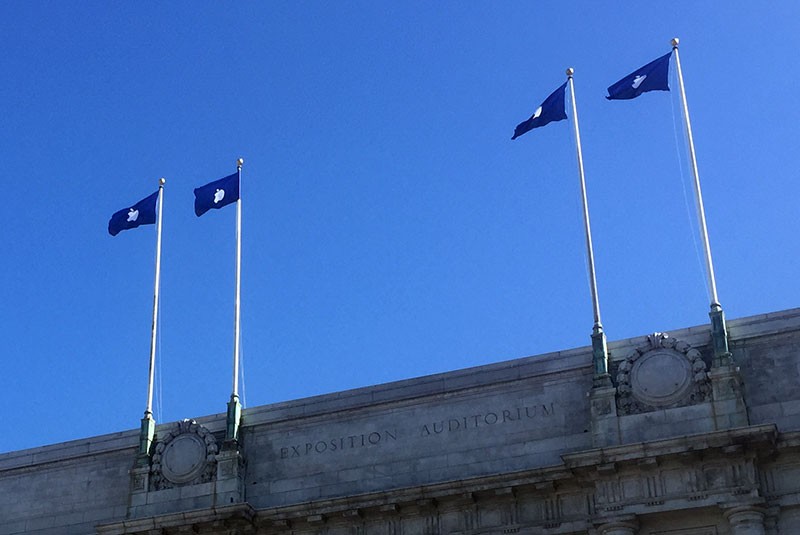 I have to confess that i am somewhat a fanboy. Not to an extreme. You will never find me standing in a queue (or sleeping), waiting for the store to open so i can spend a lot of money in a product i don't need. I just enjoy watching Apple's keynotes. And i have a few of their products. (They are very good!)
The next event will be 3 days from now, Wednesday, September 9. It will take place at the Bill Graham Civic Auditorium in San Francisco.
According to macrumors.com "Apple's upcoming Wednesday, September 9 event is expected to be huge. The auditorium where it's being held seats 7,000, and the company may be using some of the available space to demo products that will be released. The event will see the debut of an unprecedented number of devices, including the iPhone 6s and 6s Plus, the new Apple TV, the iPad mini 4, and the iPad Pro."
(More here:
macrumors.com
)
This event will have a lot to see, and i could just go on rambling about all the products, but, to be honest, many of the latest Apple products are just... well, disappointing. For me at least. I don't like the new iPhone's (too big), and the Apple Watch is just a fad. And a very expensive one.
But anyway, it is always a fun event to watch. And i am sure that, at the end of it, i will have the same feeling i always have: i miss Steve Jobs.